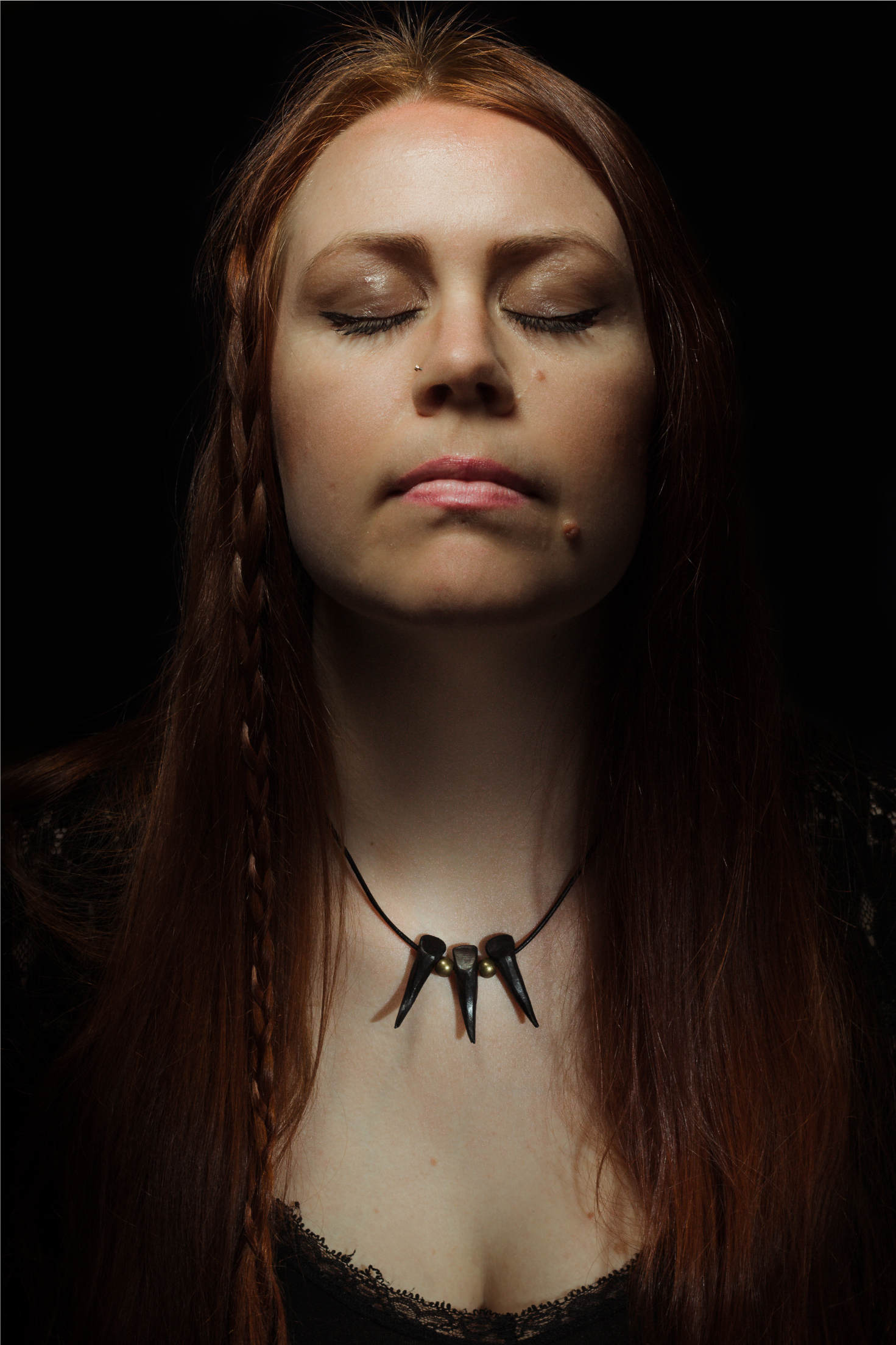 Feel lost and disconnected?
Do you feel like you're missing out on a connection to your roots and looking for a way to the ancient wisdom that once guided us?
In today's fast-paced world, it's easy to feel lost and disconnected. We're constantly bombarded with messages telling us to be something we're not. It's no wonder that so many people are feeling a yearning for something more.
We believe that jewelry is more than just an adornment. It's a way to connect with your roots, express your values, and celebrate your story.
Imagine a wearable reminder that symbolizes your values. It makes the right energy to touch your skin.
Get yours now
Meaningful Jewelry That Tells Your Story
Connect with your roots

Lufolk jewelry is inspired by our ancestral heritage, so you can honor your legacy and feel more connected to your ancestors. Whether you're looking for a pendant to honor your Norse heritage or a ring to celebrate your Irish roots, we have the perfect piece for you.

Express your values

Lufolk jewelry is something more. It's a way to showcase your values and wear your beliefs on your sleeve. You can choose the perfect piece that reflects your unique personality. Or create your own. Yes, we do accept custom orders

Celebrate your unique story

Lufolk jewelry is a way to celebrate your unique journey through life. Every piece of jewelry has a meaning, and it's up to you to decide what it means to you. You might wear a ring to commemorate a special event, or a pendant to remind yourself of your strength and resilience.
"WONDERFUL CRAFTSMANSHIP"

I message Lufolk asking if it was possible to engrave a Triskele on a ring. He said yes and to provide a few pictures of I would like. I did that and we agreed on a design, one that I liked and one that would work on the ring. Lufolk messaged me and showed me the ring when it was forged and it was beautiful. I received it a week and a half later and I could not be happier with it! Wonderful person to order from! Thank you Lufolk!

"THE BEST TROLL CROSS!"

Very beautiful and quality product! Perfect work and service by great craftsman!! All of your products are very cool and beautiful! For me It`s a big pleasure and honor to wear them!! Thank you!!

"I LOVE THIS PIECE SO MUCH"

It's one of my favorite necklaces to wear daily, my other favorites are also from here. Such beautiful and quality work. I love the feel of it so much. Always arrives quickly. Thank you so much!

"I adore this pendant!"

This has become my favorite pendant. It's so beautiful. Thank you so much for this amazing piece. I'll definitely be back for more.
Forged with Passion and Love - Tells Your Story
Made with passion and love.
Hand-forged using traditional techniques. Keeps the craft Alive.
Made with high-quality materials and craftsmanship.
Custom orders are accepted, so you can create a truly one-of-a-kind piece.
Free worldwide shipping.
Conflict-free.
Community-based. We stay in touch and build relationships. We share ideas, we learn. We do this together, we are a community.
FAQ
Shipping

How long does it take to receive my order?

Processing time is normally one to three weeks, plus shipping time, which can take one to four weeks depending on location. You will receive an email notification when your order is shipped.

Depending on the value of the order it can be shipped as regular mail or tracking number. Orders shipped with regular mail are not traceable. However, you can purchase a tracking number for any order at the checkout or by contacting me, as long as it has not been dropped off at the post office. 

What shipping company do you use?

I use PostNord, the national postal company in Sweden.

What happens if my order is lost or damaged?

I take responsibility for all orders until they are delivered. If your order is lost or damaged, please contact me and I will work with you to resolve the issue.
Custom orders & customizations

Do you accept customization?

Yes, I accept customization, and any product can be customized. For instance, I can make a product in a different size or personalize it to its shape. If you have plans on ordering a customized piece, please contact me beforehand so I can make sure I can make the product to your needs and wishes.

How long does it take to receive a custom order?

Processing time for custom orders is usually around five weeks. I will keep you updated throughout the process and provide an estimated completion date if you wish. If your custom order is for a special occasion, please let me know, and I will see how I can prioritize it.
Care and maintenance & material

How do I care for my product?

To prevent oxidation, I recommend avoiding water and moisture. However, many customers wear their products all the time without taking them off and that works fine as long as you wipe them off and keep them dry after they get wet.

What materials do you use?

The material used is stated in the product description. I might refer to iron or steel in my products. Steel is an alloy of iron, so all the iron you can get your hands on today is technically steel. I use mild steel, which is what we call today's "iron". High-carbon steel is used in tools and will be stated separately if used.
Returns

Yes, I accept returns as long as the item is in the same condition as it was when it arrived and it is not personalized or customized. I do not accept returns on customized products.

How long do I have to return an item?

Since my products are made to last a lifetime, I have not set a limit on return time. However, I recommend returning your item as soon as possible.

What are the shipping costs for returns?

If it's a product that is made in size, like a ring or bracelet, and you wish to adjust the size I will do that for free. You are responsible for the shipping costs for shipping it to Sweden but the work and shipping costs back to you is on me.
Other questions?

Contact me at Philip@lufolk.com