lufolk
Regular price
Sale price
€28,80 EUR
Unit price
per
Sale
Sold out
The Norse alphabet, or futhark, is a runic alphabet that was used to write the Old Norse language.
Runes are believed to be one of the oldest forms of writing. At this modern times, there are not many people who can understand the runes and interpret their meanings. No matter what your beliefs are, you can take comfort in the power of forgotten symbols.

Choose from a number of runes or bind-runes that you like best, and we will make it for you. If you can't fint the rune you are looking for choose "CUSTOM" in the list among the other rune. I will make it for you (any rune, bind-rune or if you want something else engraved on this pendant).
It´s about 55 mm high and 30 mm width (can be customized).
Burnt linseed oil as coating to prevent oxidation.
Cord is included.
Since it's all handmade sizes and shapes may slightly vary. 
Share
Processing time

All products are made to order and have a 1-3 week processing time plus shipping time.

If you wish to have your order for a special occation please contact me so I can schedule and have it ready for our agreed date.

Shipping time within EU: 1-3 weeks

Shipping time outside EU: 2-4 weeks

Please note that shipping time is out of my control. Orders are shipped with Post nord.
Materials

It´s made out of iron / mild steel and has a coating of linseed oil (if not stated otherwise in description)
Dimensions

You can find the measurements of this product in the description. If there is a specific measure you are wondering about you can contact by opening the Chat or send me an email: Philip@lufolk.com
Care information

I recommend keeping the product away from water and moisture. It has a protective layer of linseed oil so if it gets wet no harm is done, just wipe it off and let it dry. The best protection and care is to use the product daily :)

Outdoor use: Depending on the environment it will be used it you might want to re-apply a protective layer of oil or wax on a regular basis.
View full details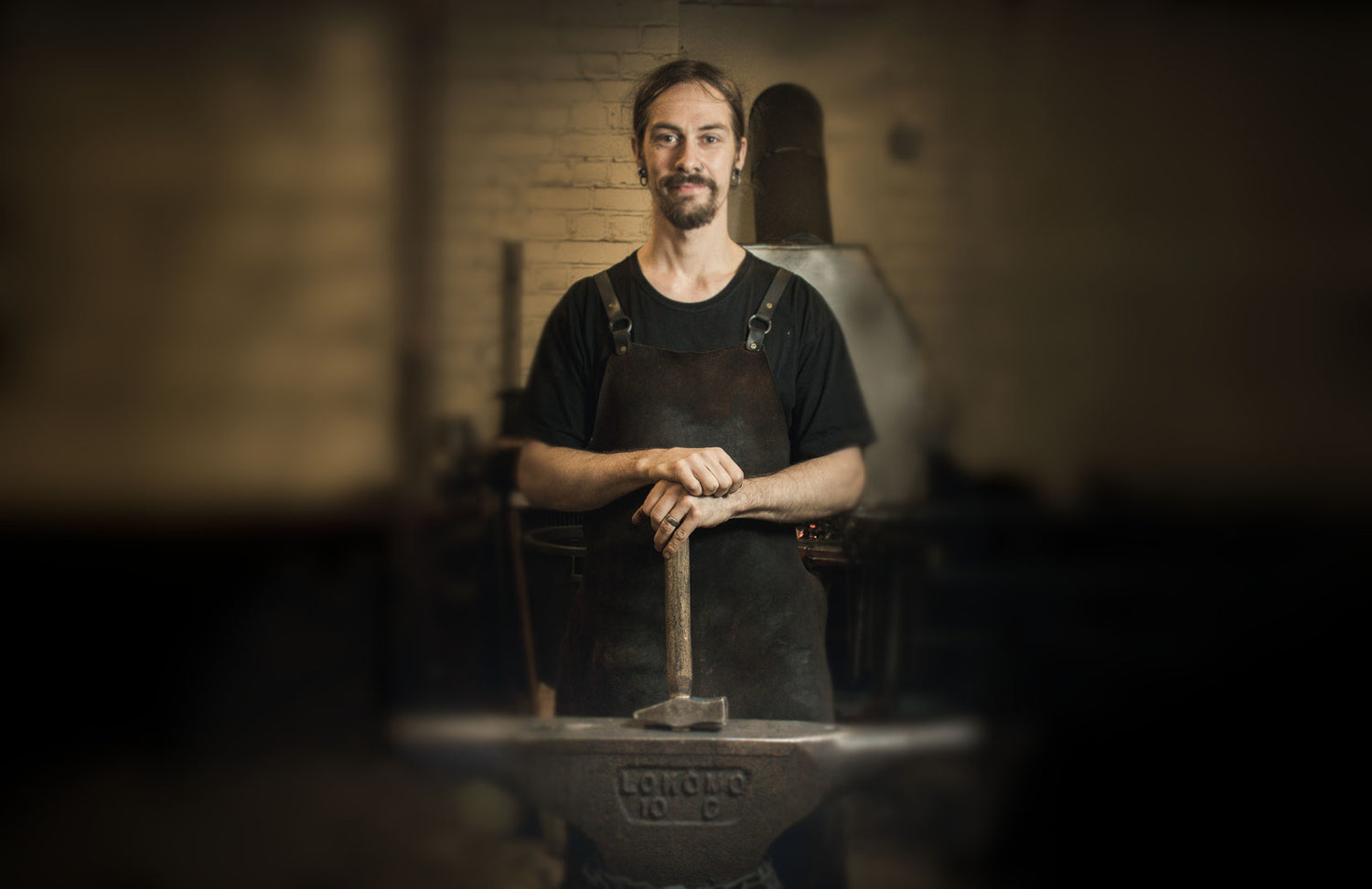 Want a customization?
Don't see it? Make it! Fill out this form and I'll create a custom product just for you.
Request a custom order here