lufolk
Regular price
Sale price
€29,90 EUR
Unit price
per
Sale
Sold out
Viking ring with rune engraved
Start your own Viking journey by purchasing a custom-made Lufolk ring. Our handcrafted rings are made from iron and engraved with runes that mean something special to you. We understand that not everyone wants or needs the same thing, so we offer dedicated personalization to help make each ring unique.

Leave a note before check out which size you would like (US size or Inner diameter). Please note that you find the "Order special instruction" text box when you select your cart. If you directly proceed to check out, you will miss it.
Burnt linseed oil as coating to prevent oxidation.

Since it's all handmade, sizes and shapes may slightly vary.
Share
Processing time

All products are made to order and have a 1-3 week processing time plus shipping time.

If you wish to have your order for a special occation please contact me so I can schedule and have it ready for our agreed date.

Shipping time within EU: 1-3 weeks

Shipping time outside EU: 2-4 weeks

Please note that shipping time is out of my control. Orders are shipped with Post nord.
Materials

It´s made out of iron / mild steel and has a coating of linseed oil (if not stated otherwise in description)
How to measure - A guide to the right size

Find a ring sizing conversion chart online. This will help you convert your measurement to the right ring size.

Cut out a narrow strip of paper: The strip should be long enough to wrap around your finger.

Wrap the paper around your knuckle: Place the paper strip around the knuckle right above where you want to wear the ring. The ring will need to be big enough to slide over the knuckle.

Draw a line where the strip overlaps: Draw a line with the strip of paper that overlaps the end that's touching your finger.

Unroll the paper and measure: Unroll the paper strip and measure the distance from the end to the marked line. Measure in centimeters or millimeters for the most accurate size.

Compare your measurement to the size chart: For instance, a measurement of 67.2 millimeters corresponds to a ring size of 12 in the U.S.
Care information

I recommend keeping the product away from water and moisture. It has a protective layer of linseed oil so if it gets wet no harm is done, just wipe it off and let it dry. The best protection and care is to use the product daily :)

If you wash your hands with the ring on, make sure to wipe off the inside of the ring and your finger under the ring to avoid moisture getting trapped in between
View full details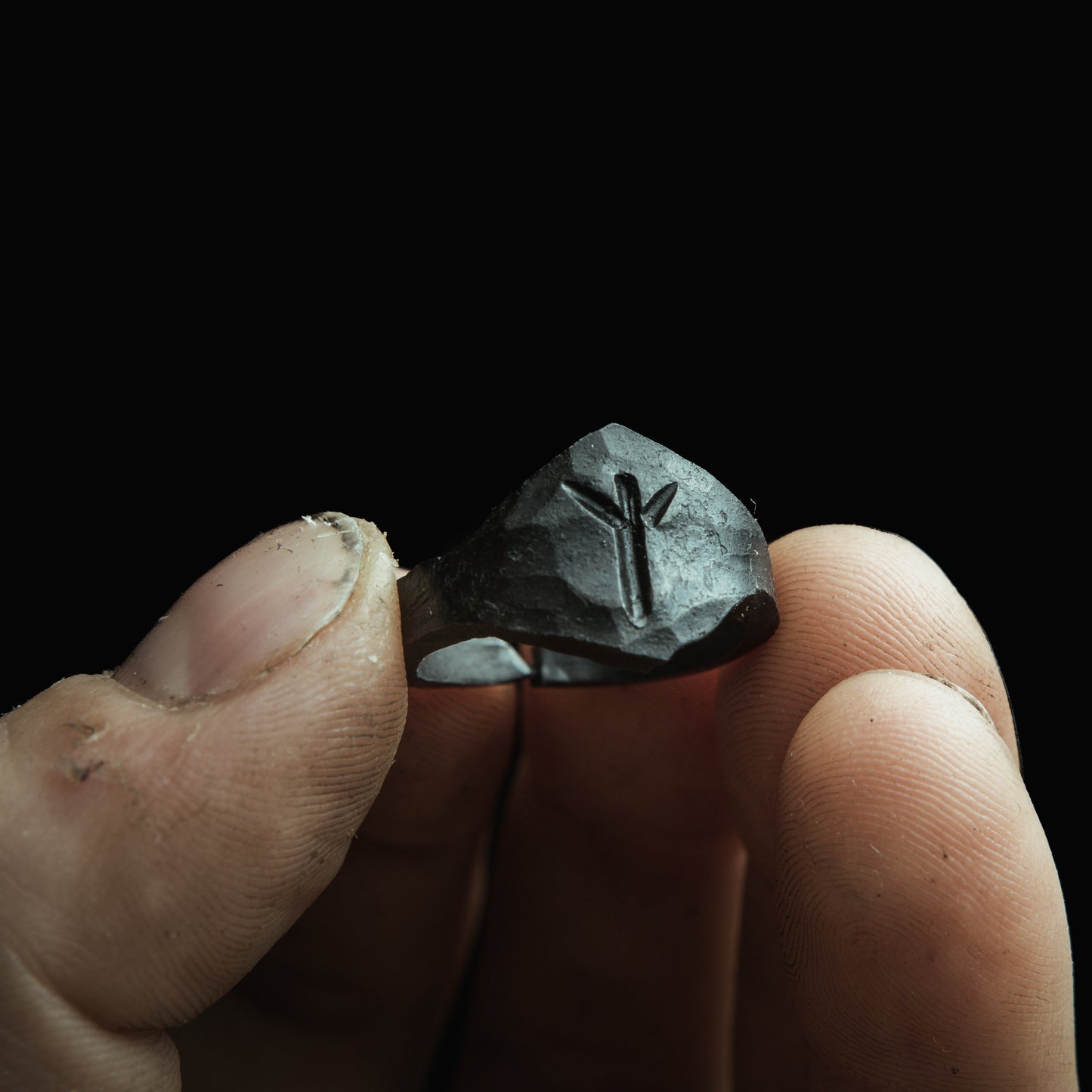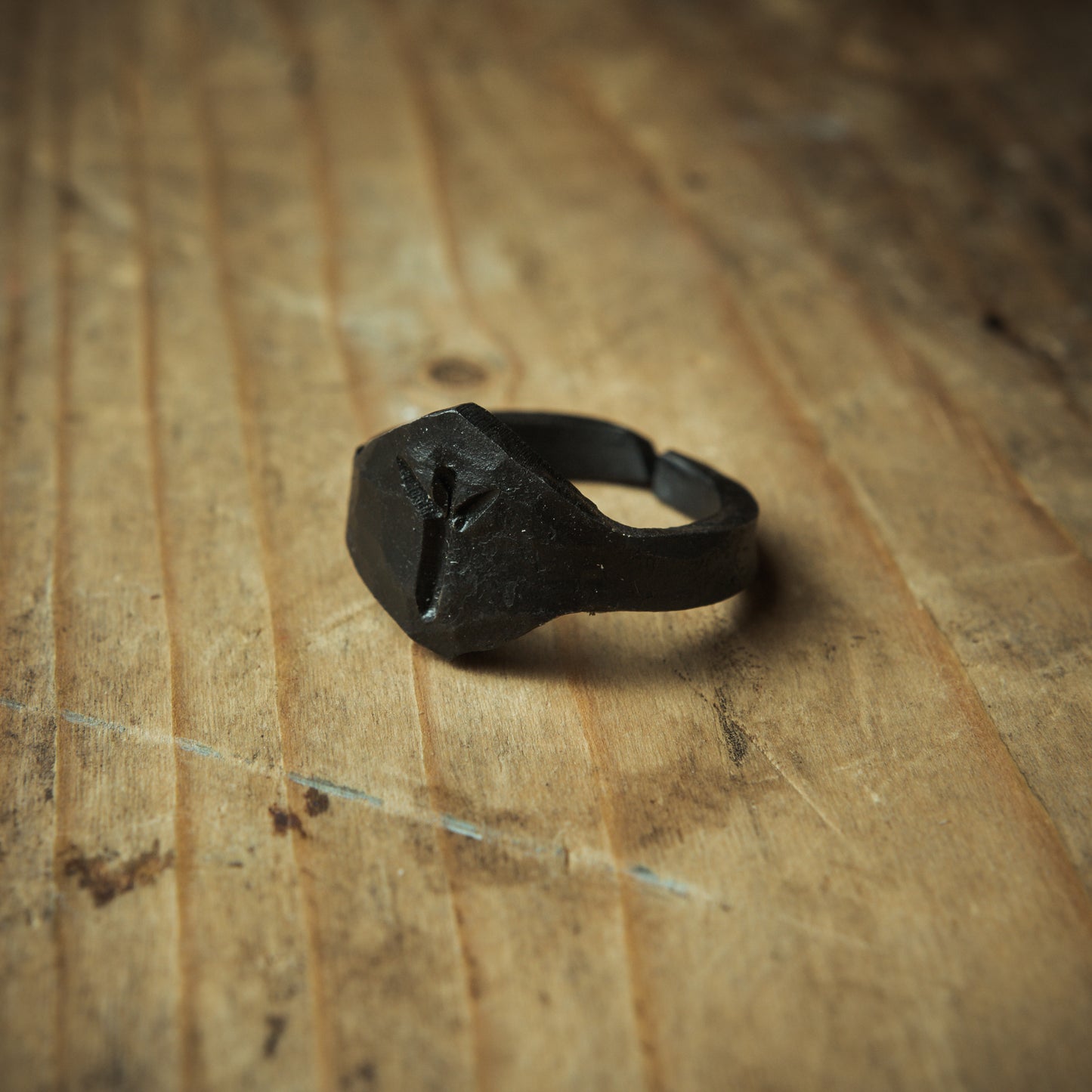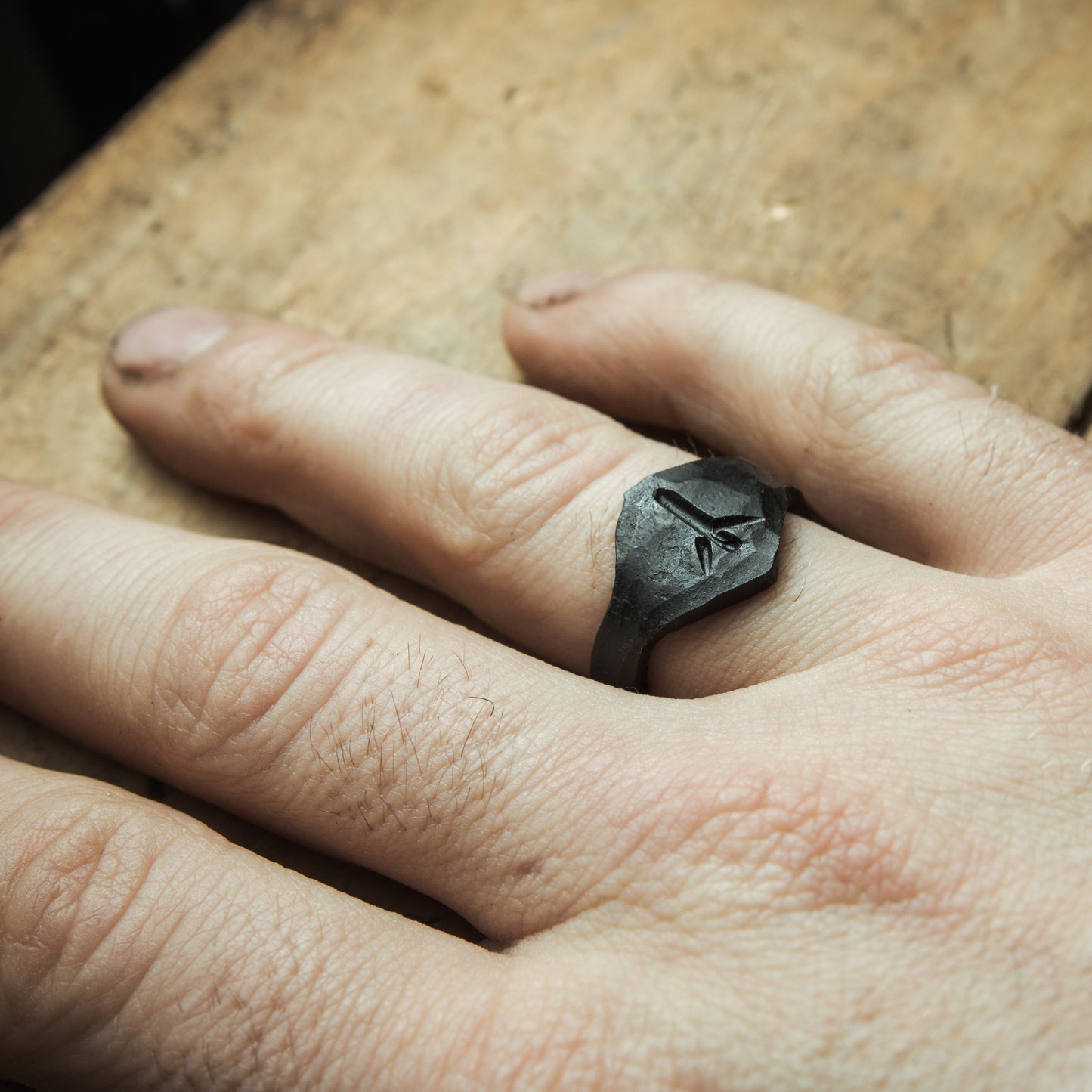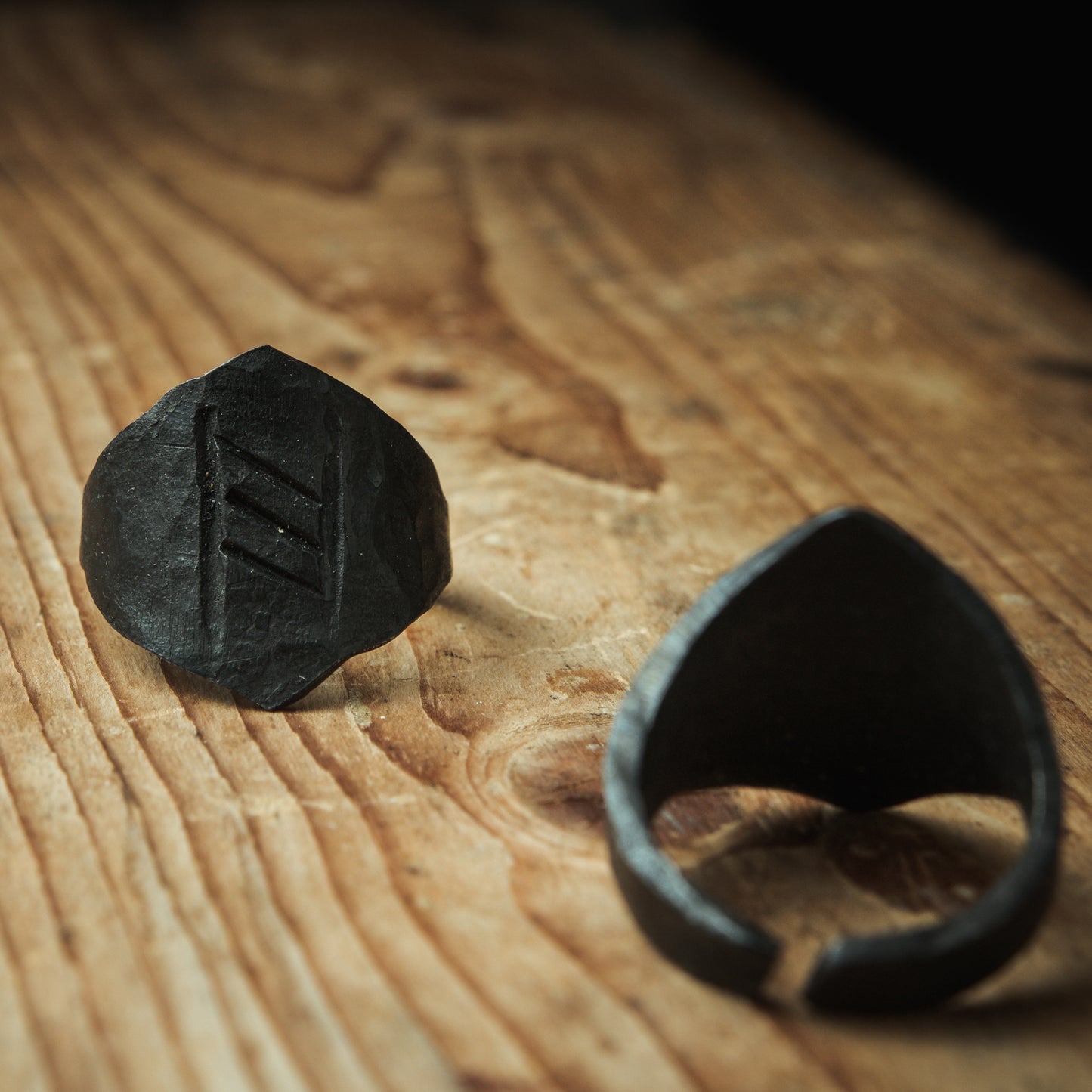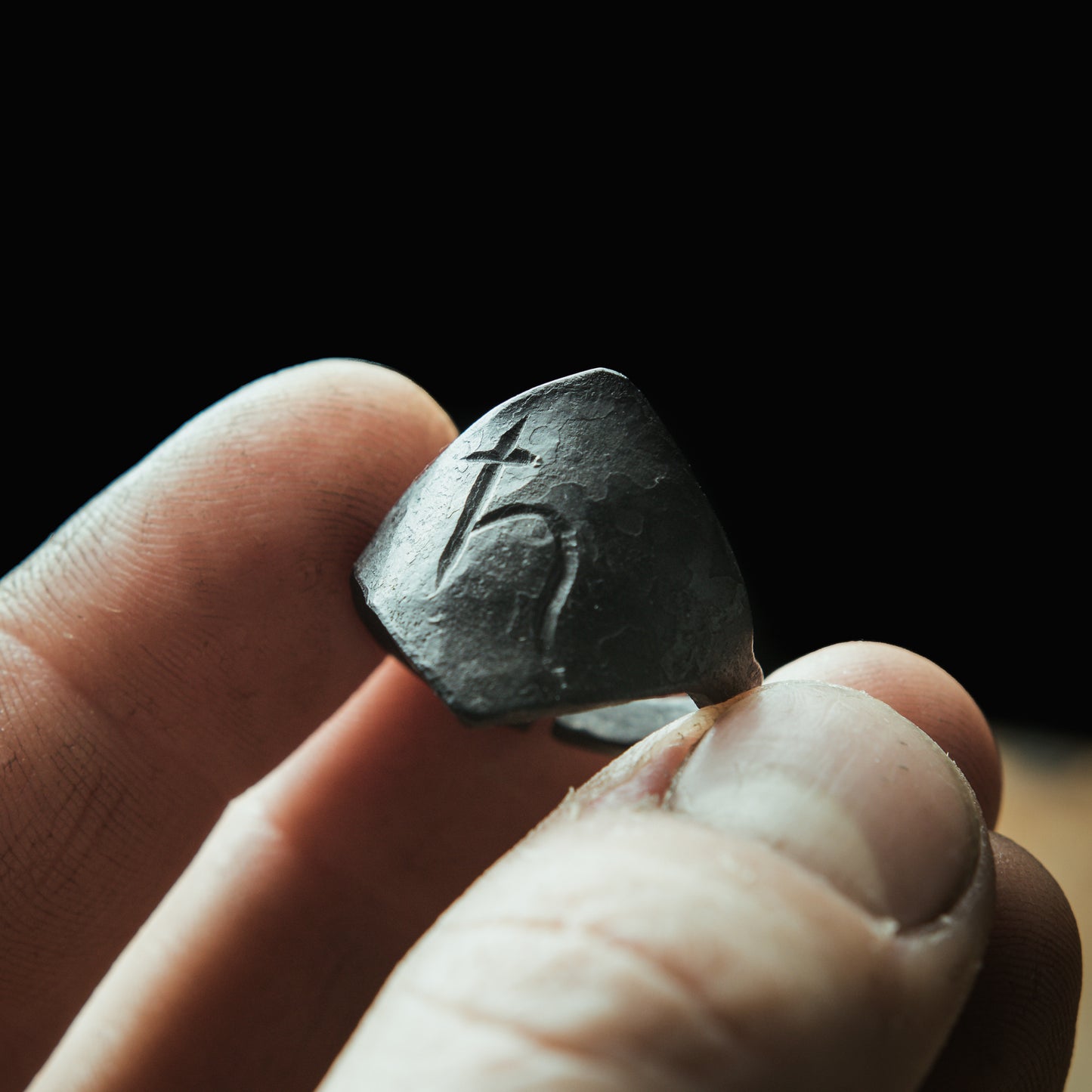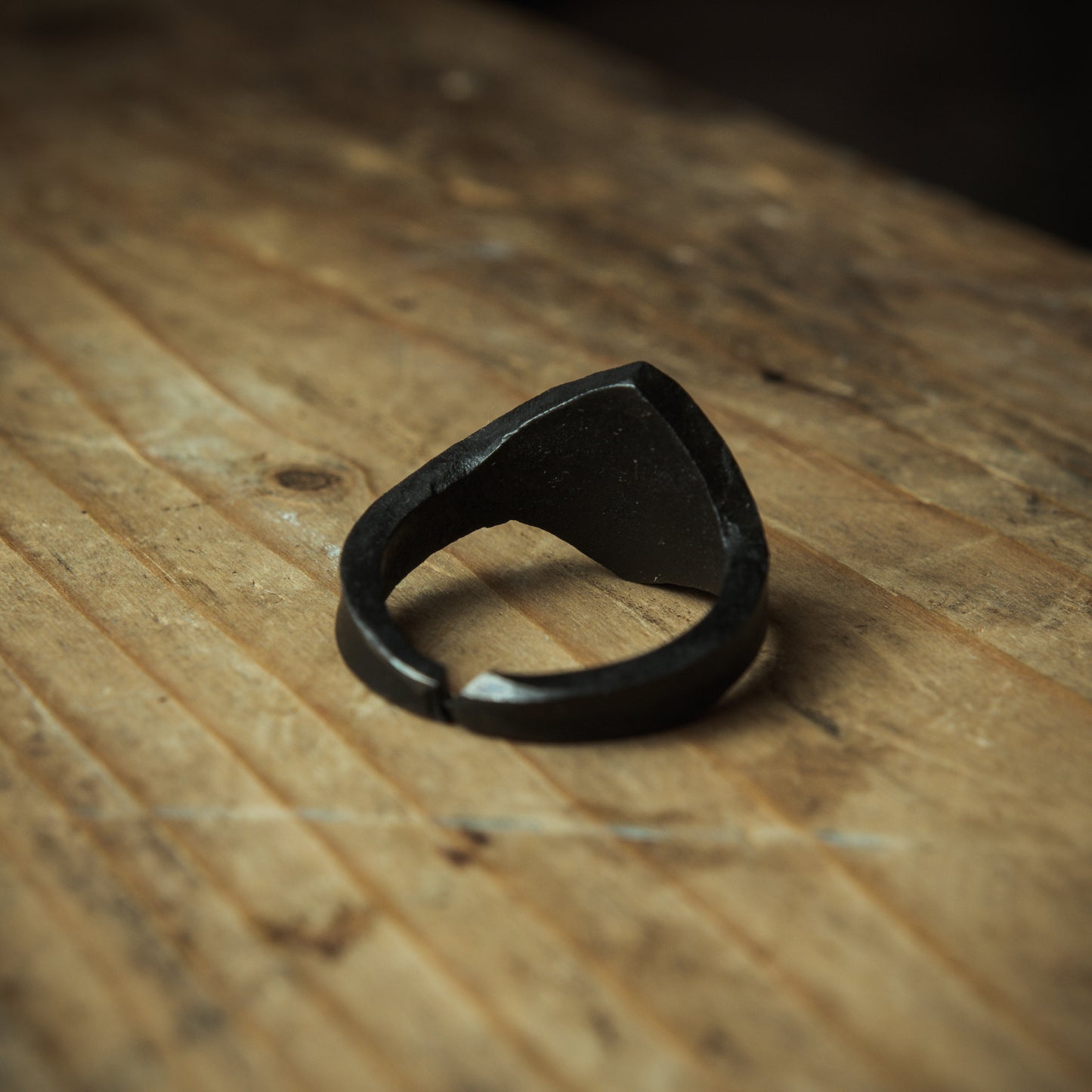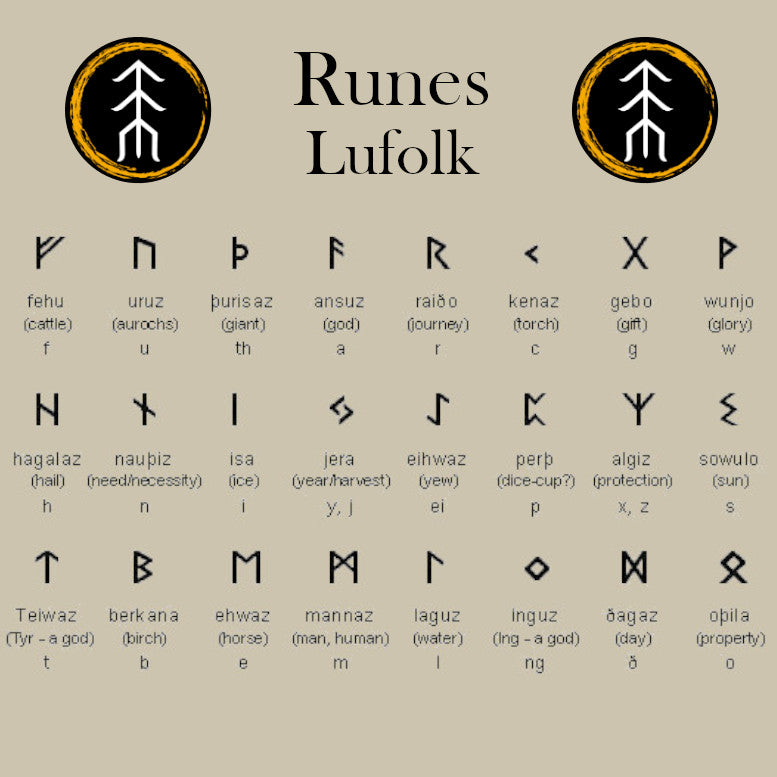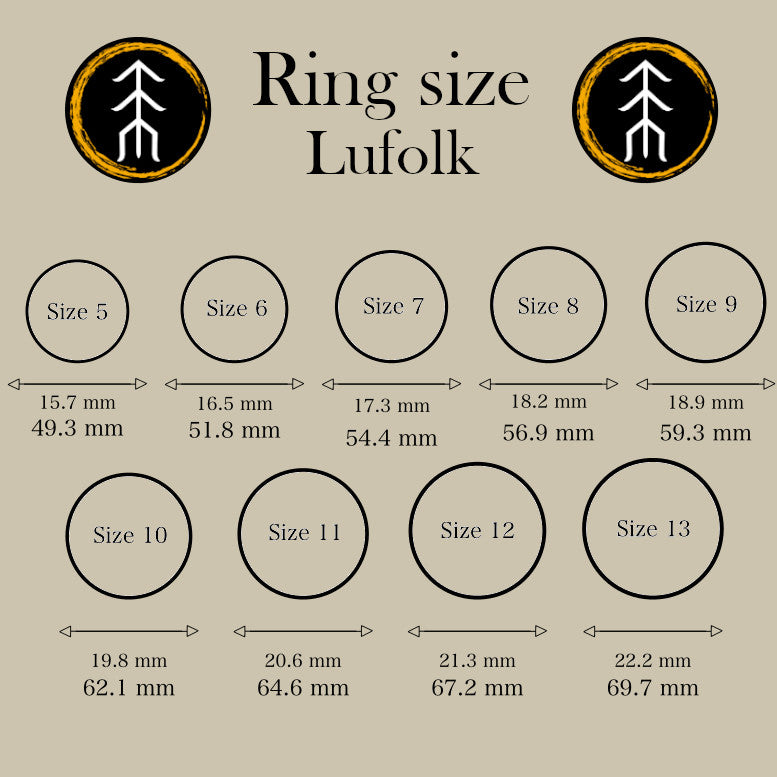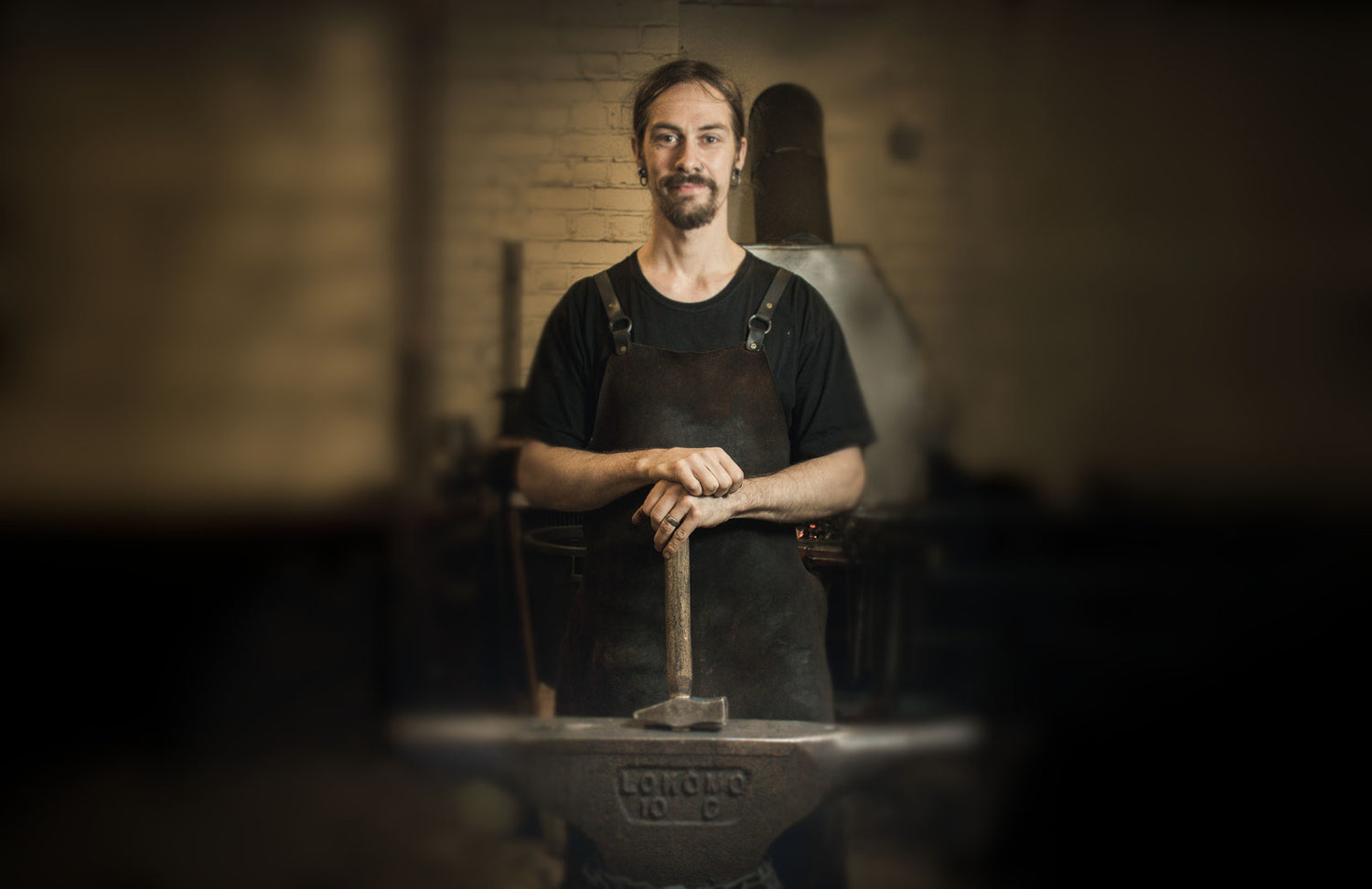 Want a customization?
Don't see it? Make it! Fill out this form and I'll create a custom product just for you.
Request a custom order here